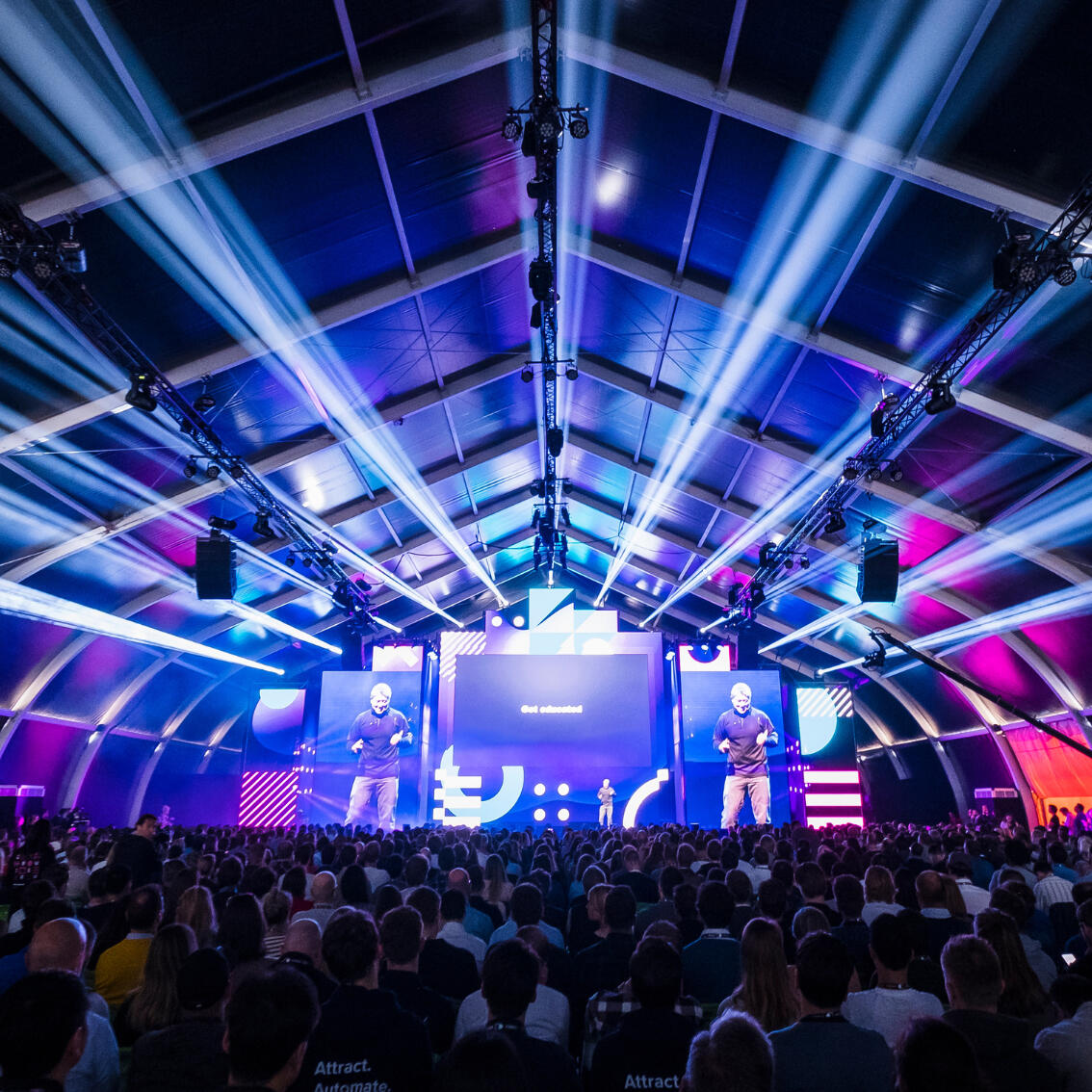 Get the most out of
Tech ecosystems
We accelerate innovation by connecting market leaders with the smartest minds.
STARTUP SCOUTING
We find the best startups for our clients' upcoming tradeshows & internal corporate events.
SPEAKER SOURCING
Conference curators trust us to get high-quality speakers on their stages.
SPECIAL PROJECTS
We support the launch of a wide variety of leadership initiatives in several verticals.
Supporting global innovators
We believe in the power of meetings, online and offline, to create a better future.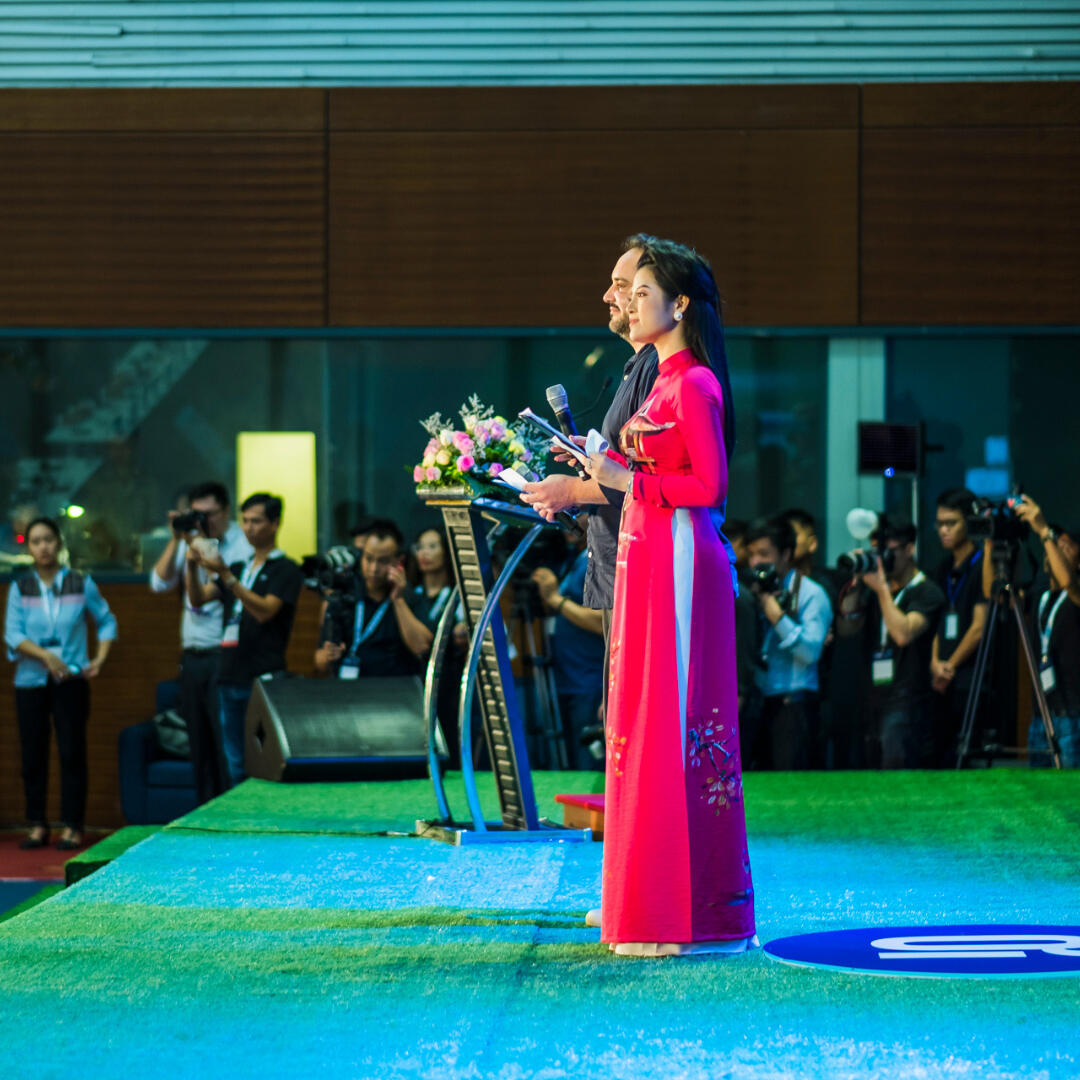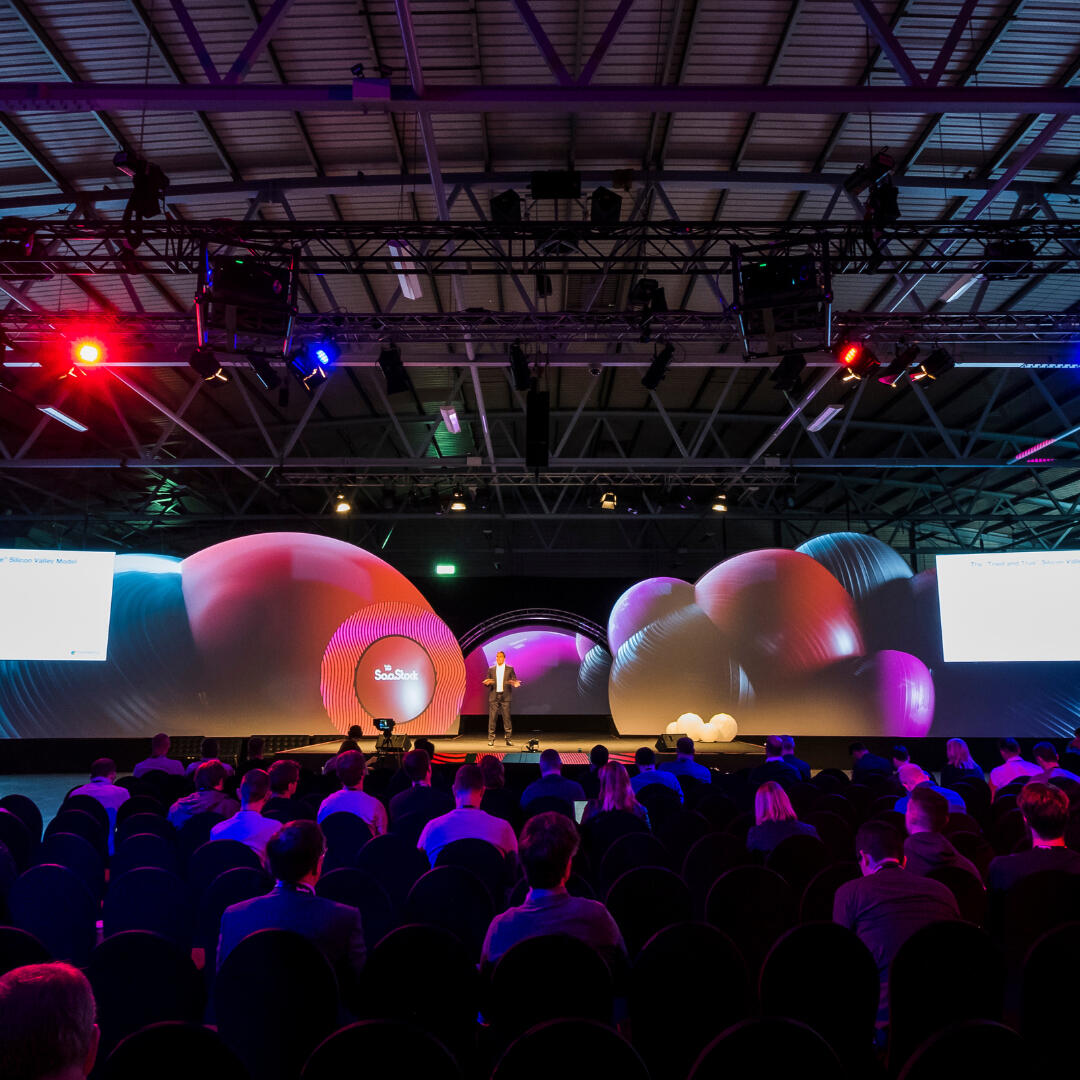 Satisfied clients
We work with global brands, public entities, event organizers, investors, startups & scaleups.
Contact
Get the expertise you need
Questions? Comments? Drop us a line, anytime!
About Us
We've been connecting corporates, governments, investors and events with the global startup ecosystems since 2015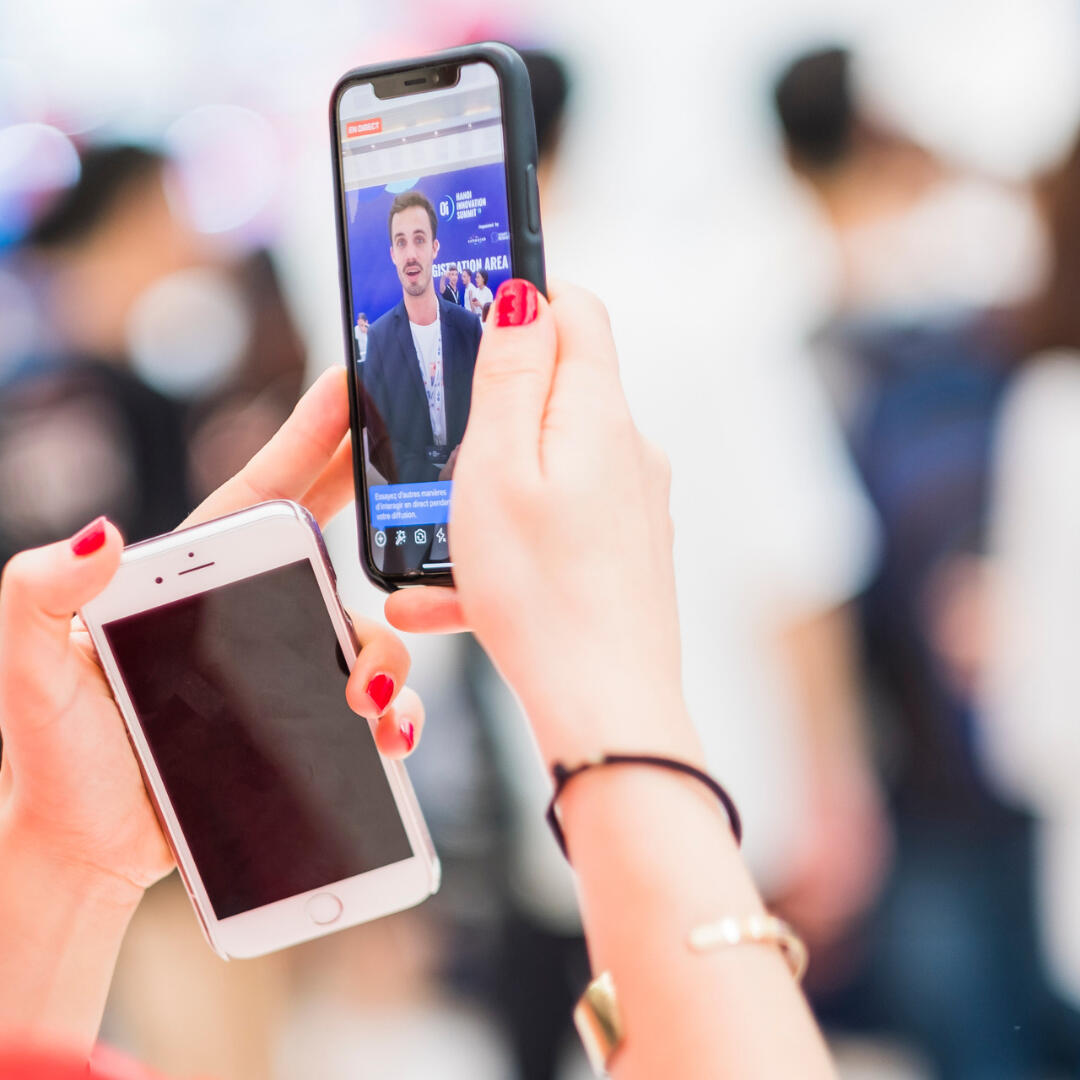 Dedicated to innovation ecosystems
We believe entrepreneurs can change the world if they attend the right event, at the right time.That's why, back in 2015, we designed and launched the first event acceleration program for startups, in collaboration with 35+ Tech event partners around the world.Today, Startup Sesame is the leading agency for Tech events in Europe.
Obsessed with Tech events
Most startup professionals believe Tech events will continue to have a positive impact on their business.That's because Tech events are often the best places to learn about new ideas, trends, formats & experiences happening all around the world.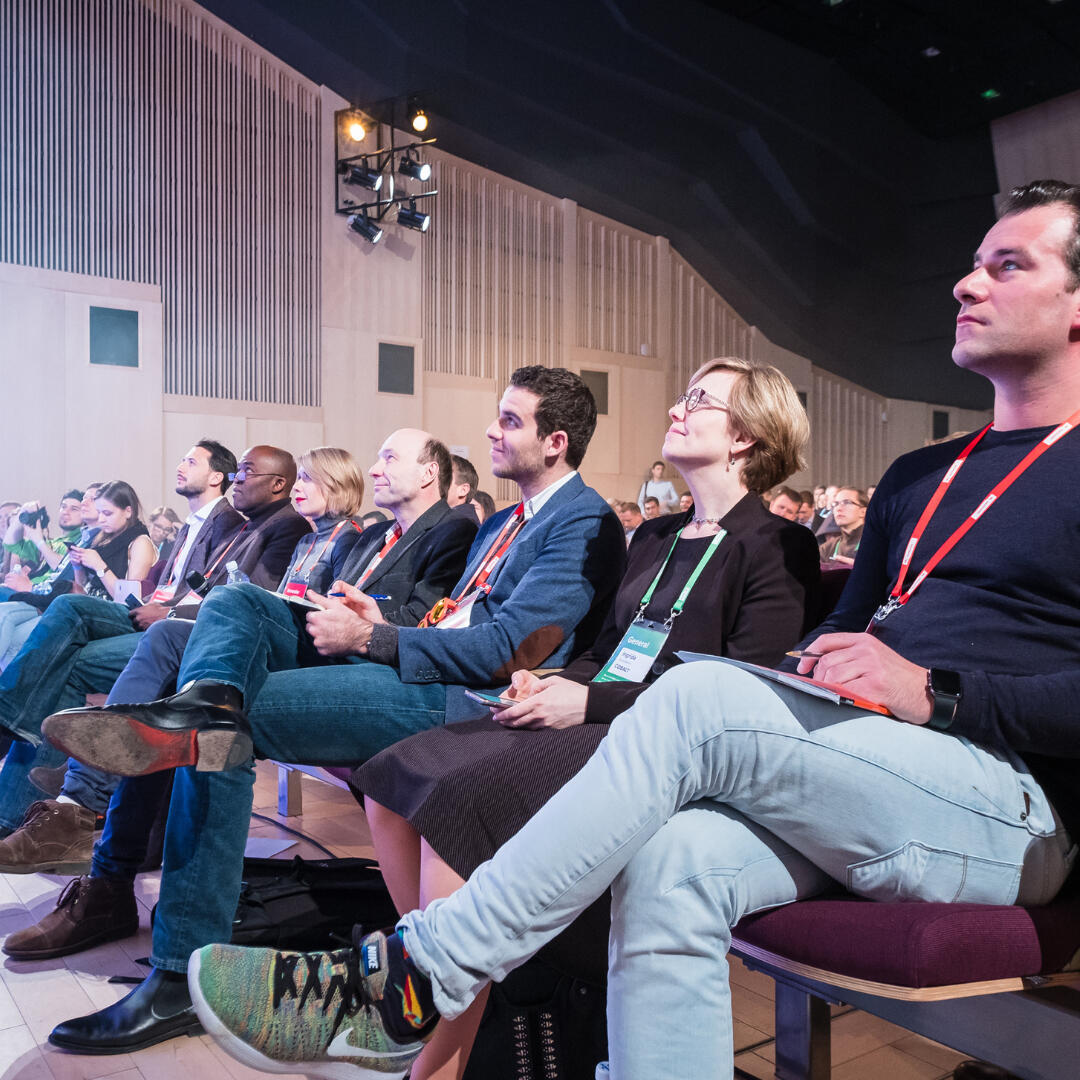 #ProudSesamers
Our community is our raison d'être.We're honored to have magnetized such an incredible group of founders, industry experts, innovation evangelists, investors & journalists together in the spirit of helping great entrepreneurs succeed in changing the world!
Our services
From short term partnerships to annual activations,
we support activities that drive innovation and entrepreneurship globally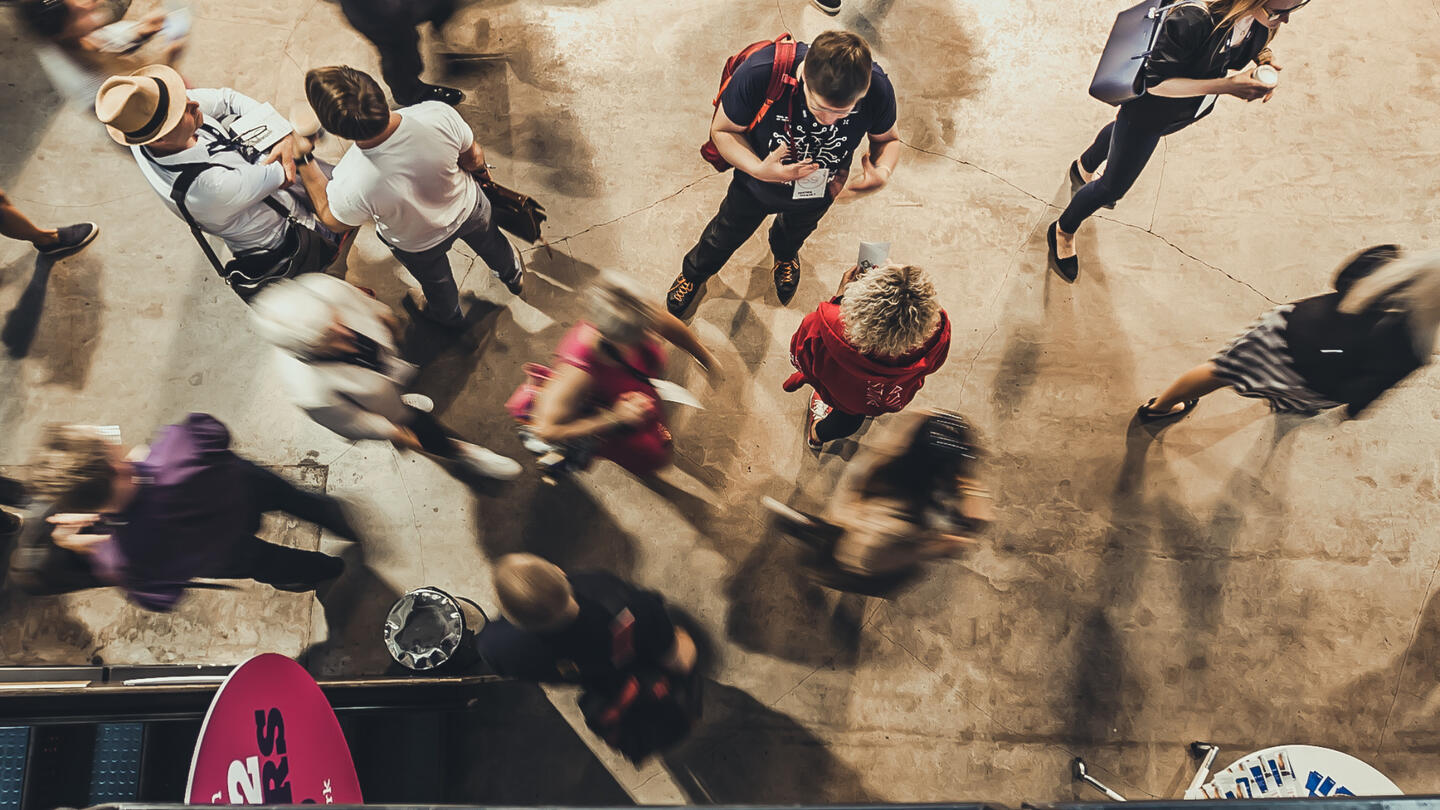 Startup scouting
Our database of 100,000+ startups ensures our clients get higher-quality applicants for their startup competitions.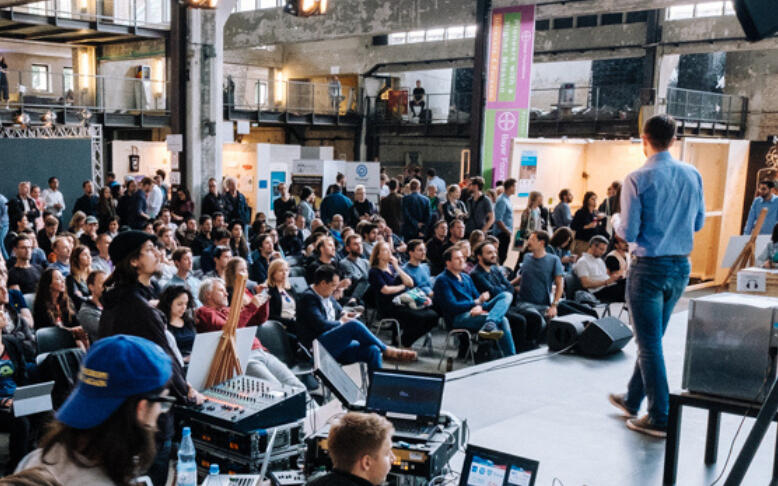 Speaker sourcing
Having worked with hundreds of speakers over the years, we know how to find the right profile for any stage.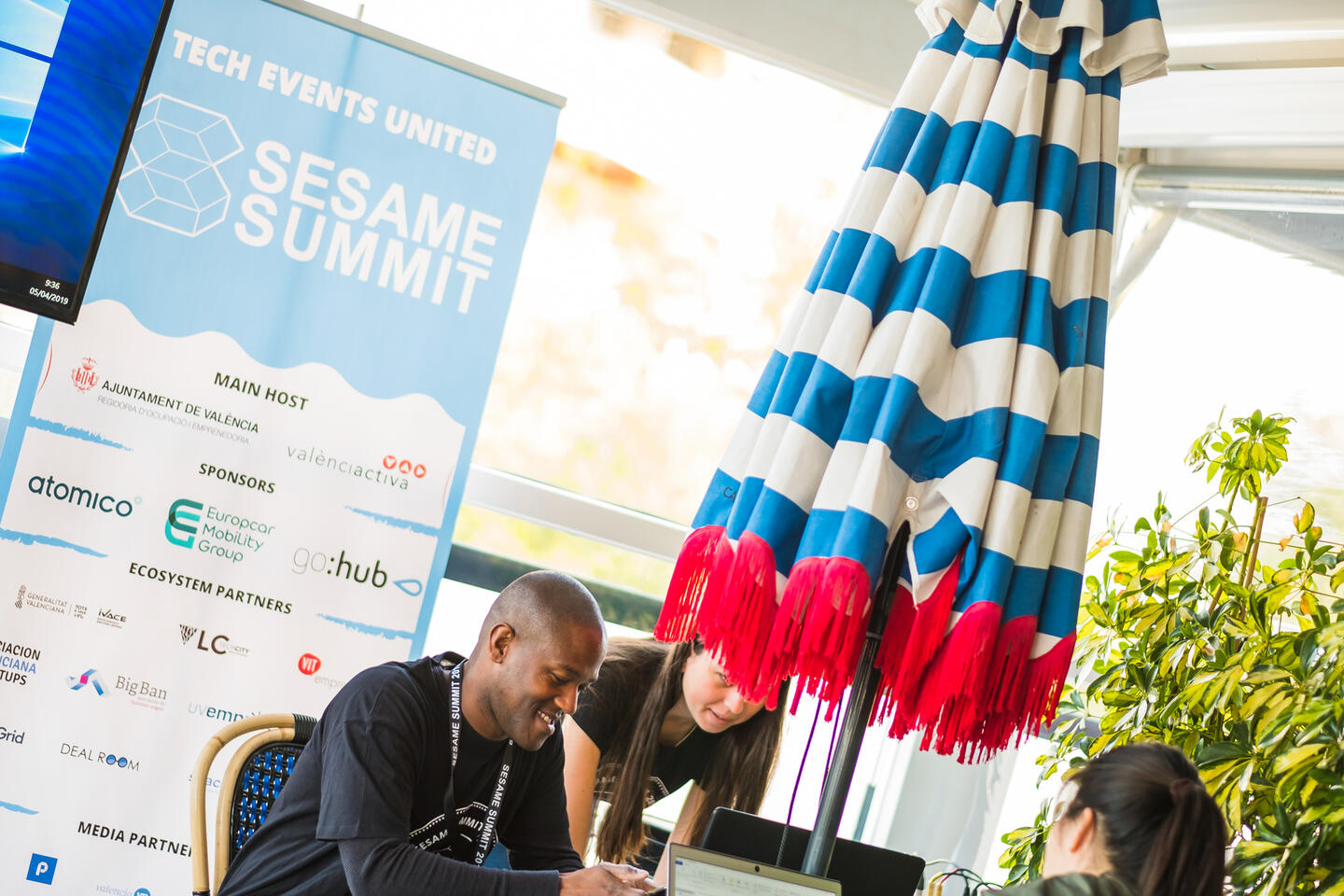 Special projects
Need help launching any new event-related projects or initiatives this year? Contact us!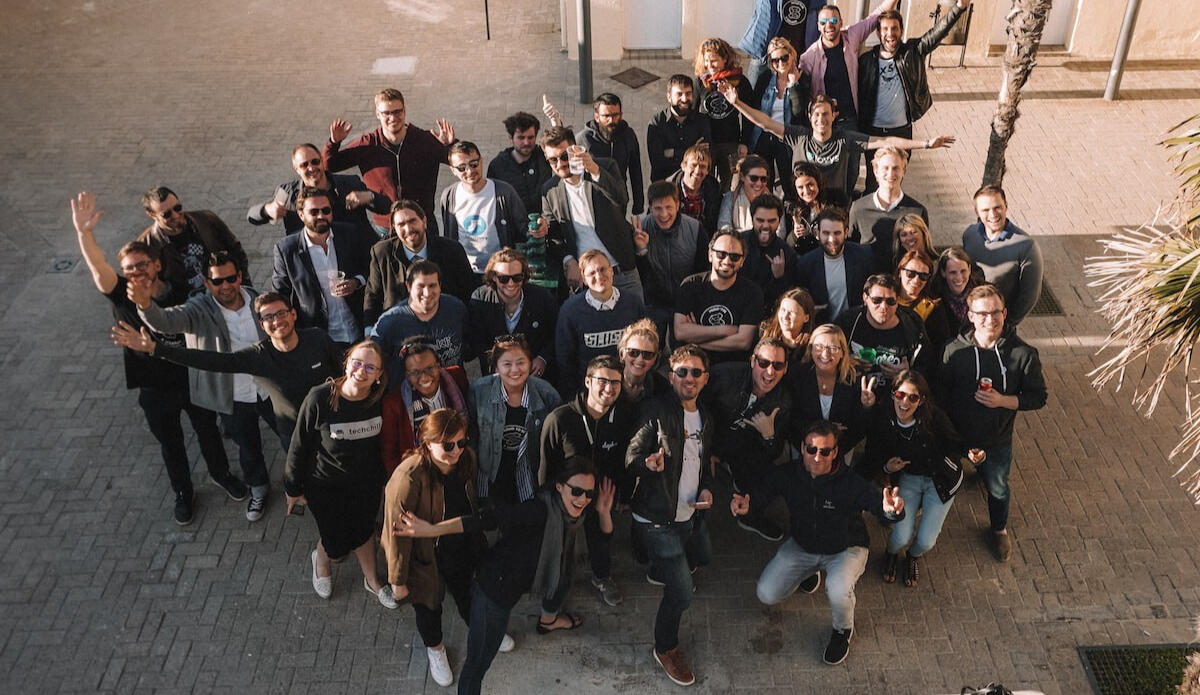 Promotion
We curate & share relevant, actionable content with our community of 25K+ Tech event lovers through our newsletter & social media.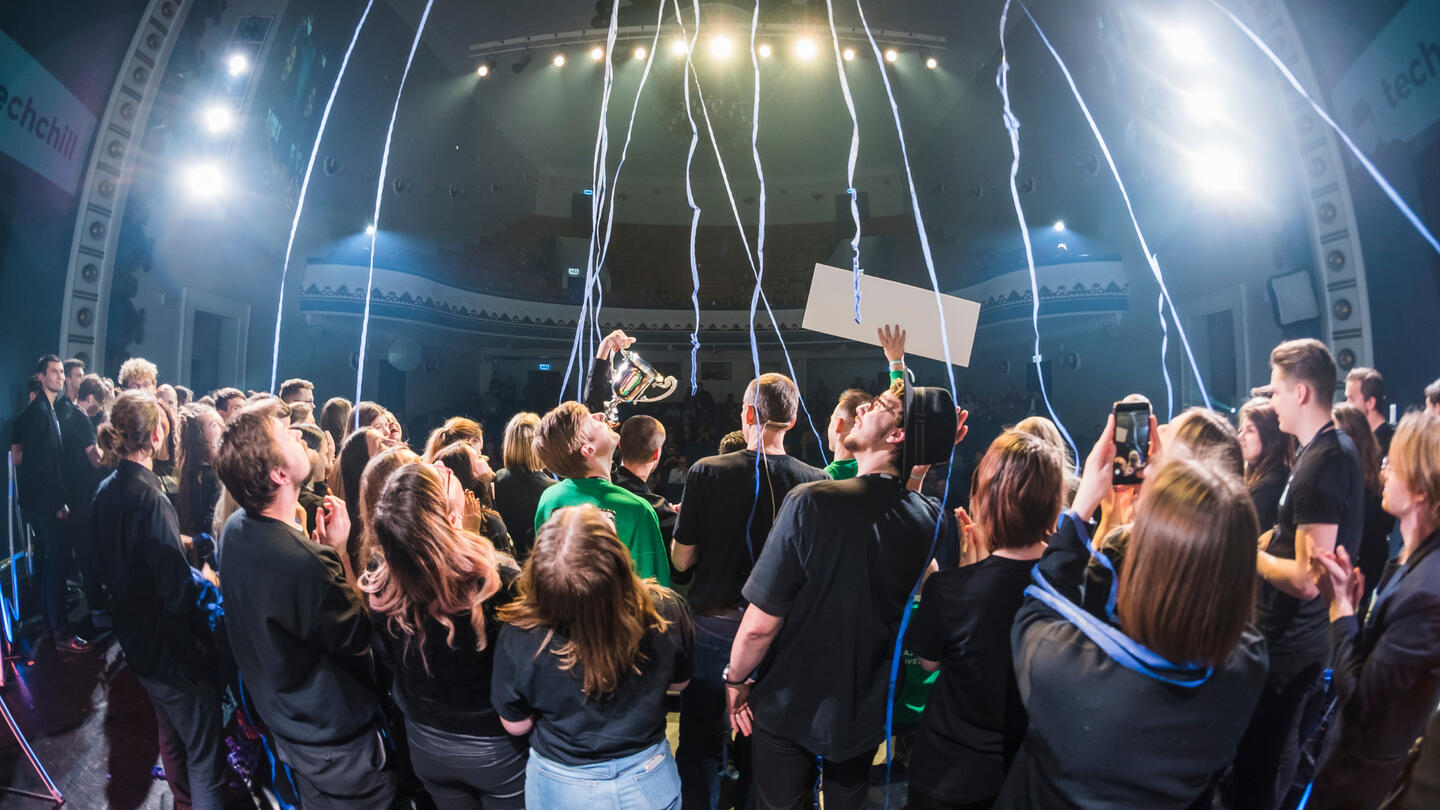 Event design
We design and help organize professional events where innovators connect with corporates, investors, media, and policy-makers.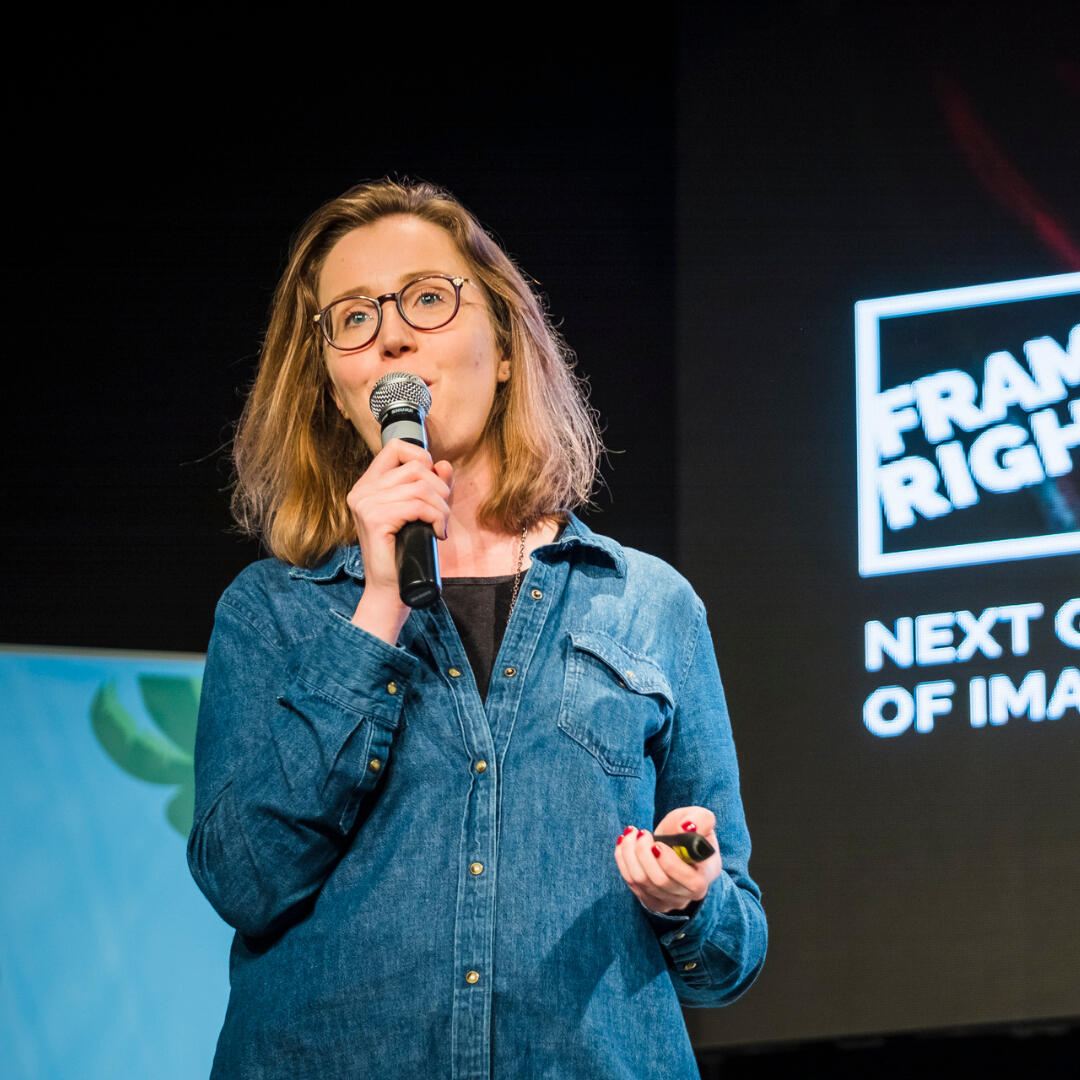 Speaker profile strategy
We create engaging speaker profiles, providing our clients with more speaking opportunities.
Products
Boosting the future of business events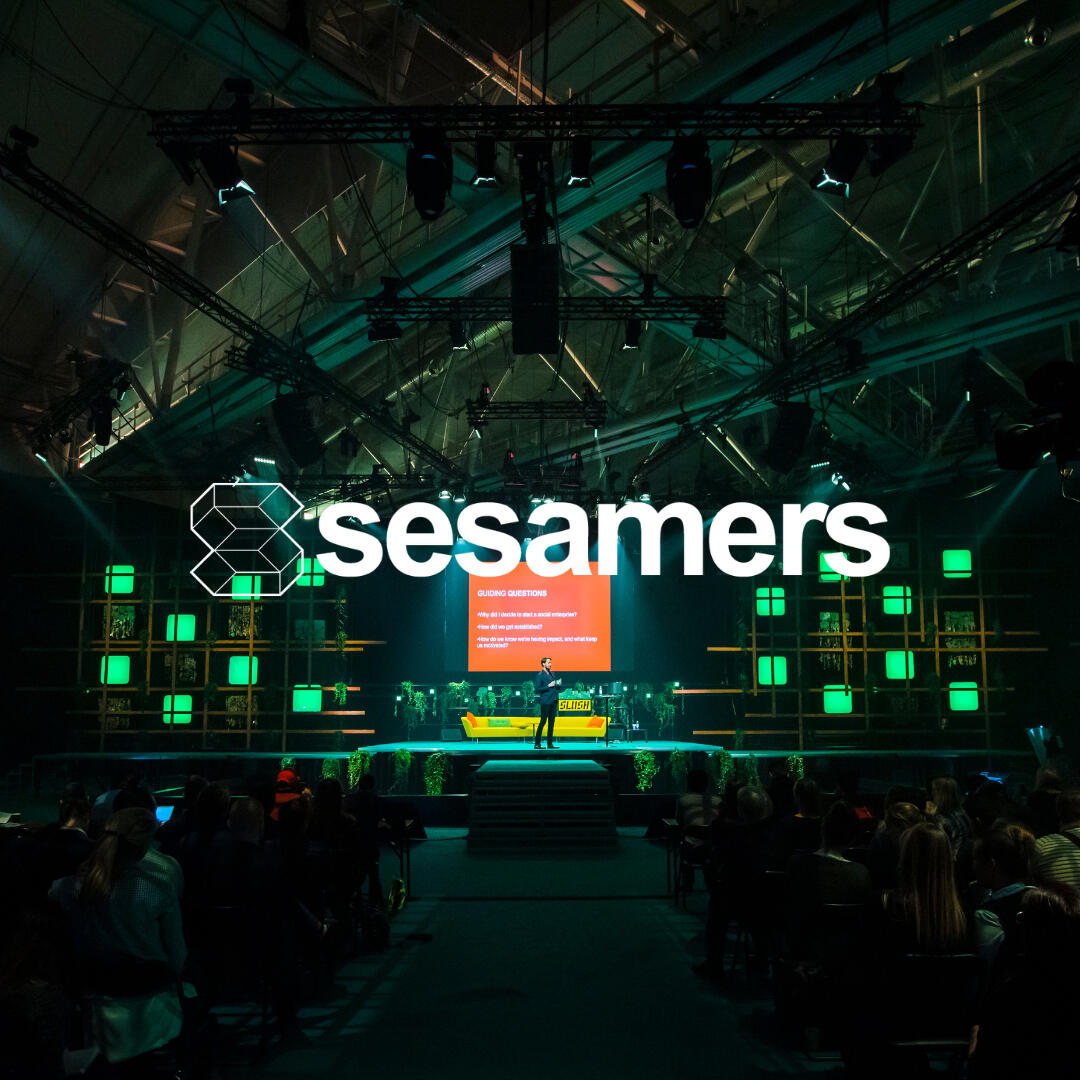 Social network
Built for founders & investors to connect in better, more contextually-relevant ways, based on their interest in attending upcoming events.
Event Guide
The insiders advantage to professional events: calendars, insightful interviews and all of our experience, in one convenient package.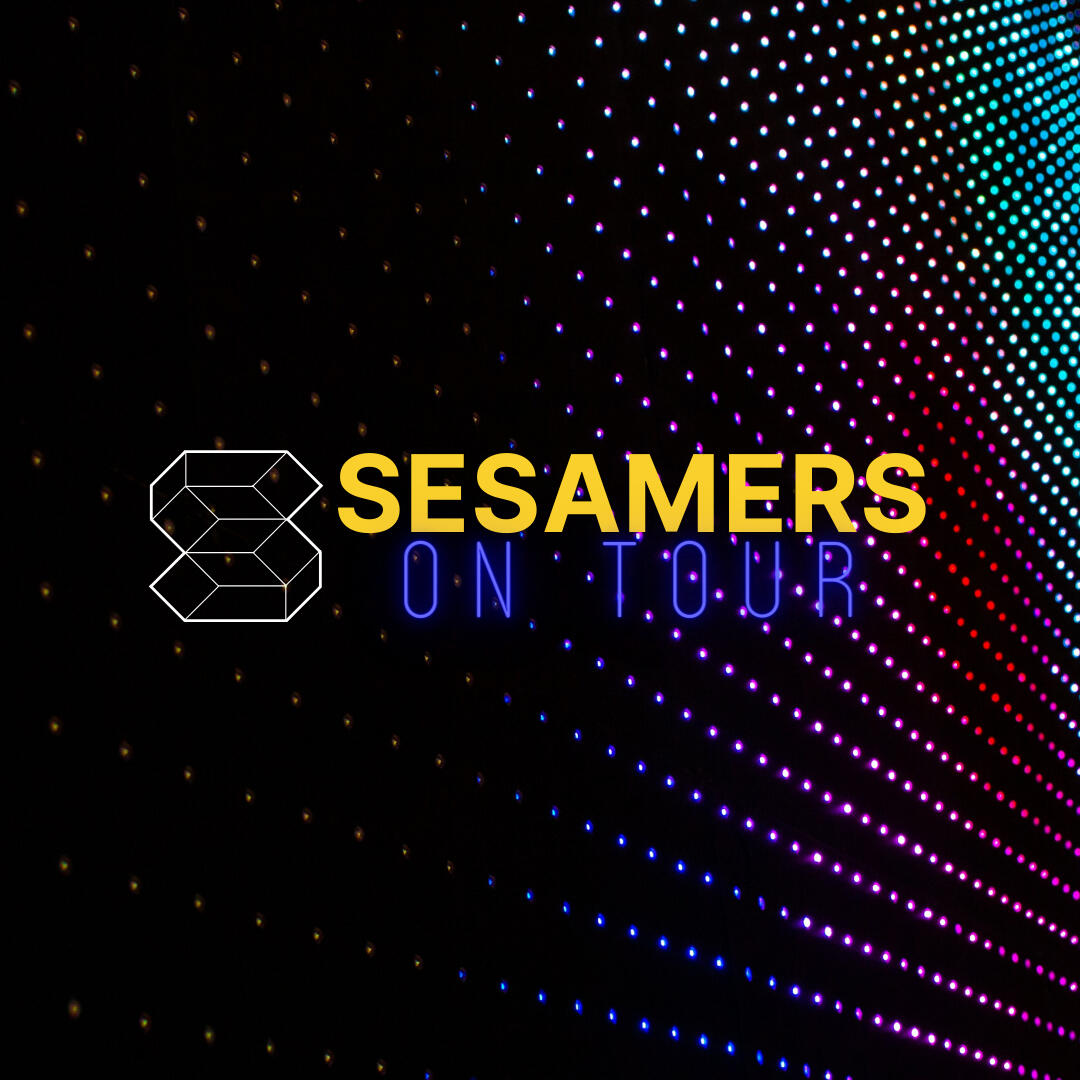 Sesamers on Tour
The global showcase of Tech ecosystems featured over 100 speakers and reached an audience of 500K viewers in 2021, showcasing 12 different startup ecosystems.
Success Stories
Spotlighting some of our most recent projects
Comexposium
Launched the first SIAL Startup, dedicated to early stage startups willing to exhibit at SIAL Paris 2022, the leading B2B food fair - leading to 6 figures in additional sales.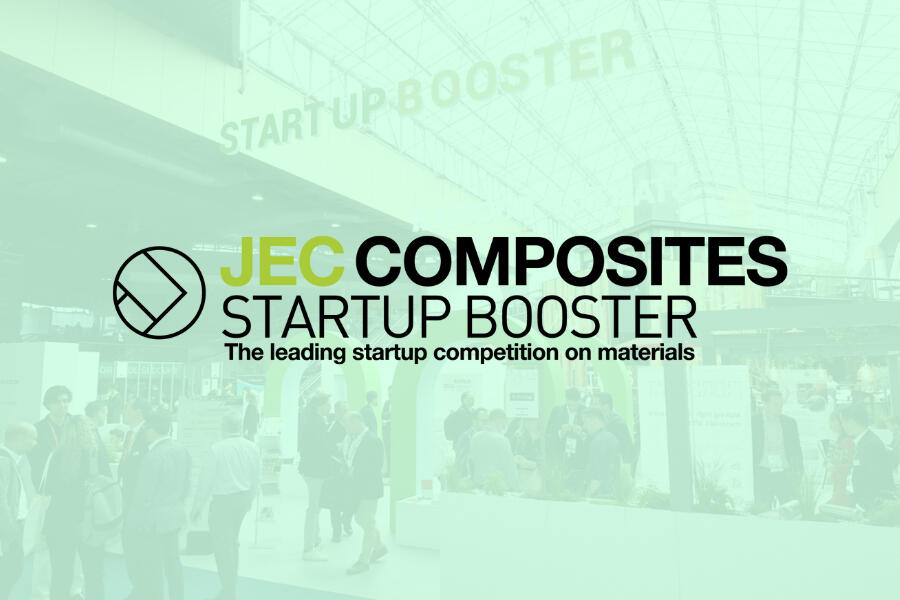 JEC
Increased the pipeline of qualified applicants to JEC's annual Startup Booster competition for composites innovations from 40 applicants in 2017 to 200+ in 2022.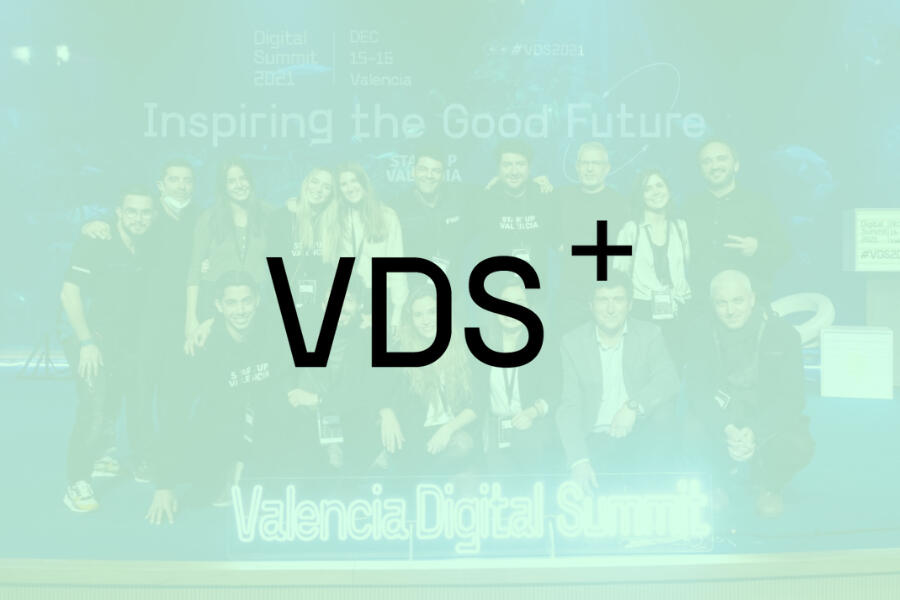 Startup Valencia
Collaborated with both local & international stakeholders to curate the main stage program for the Valencia Digital Summit including over 80 speakers from 20 countries.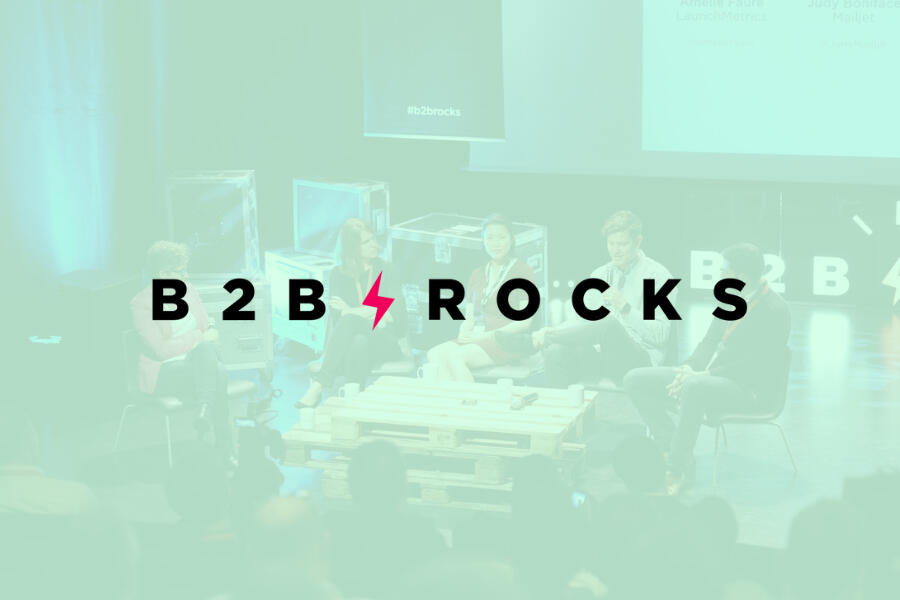 B2B Rocks
Designed & produced the first edition of B2B Rocks' World Pitch Competition, welcoming applications from 300+ international SaaS founders from 18 countries.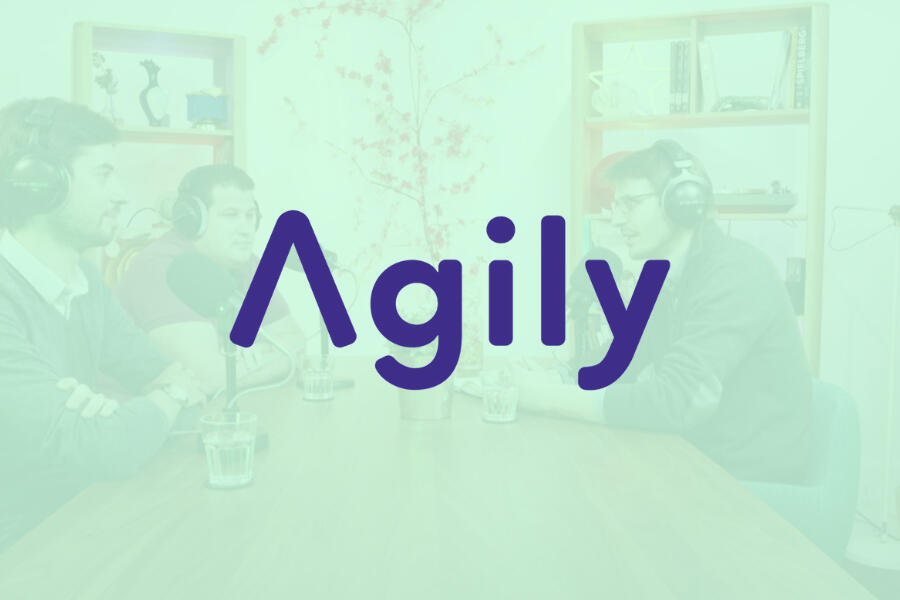 Agily
Provided event strategy and speaker placement services to a new product studio willing to expand its reach in Europe.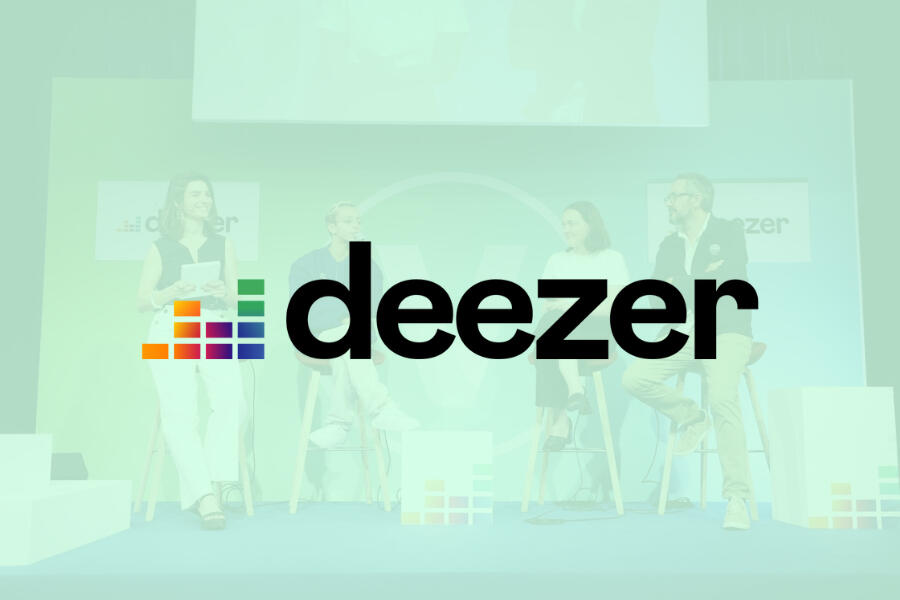 Deezer
Created the first Deezer Symposium, an invite-only thought leadership conference organized during VivaTech 2022 with 15 speakers and 200 attendees.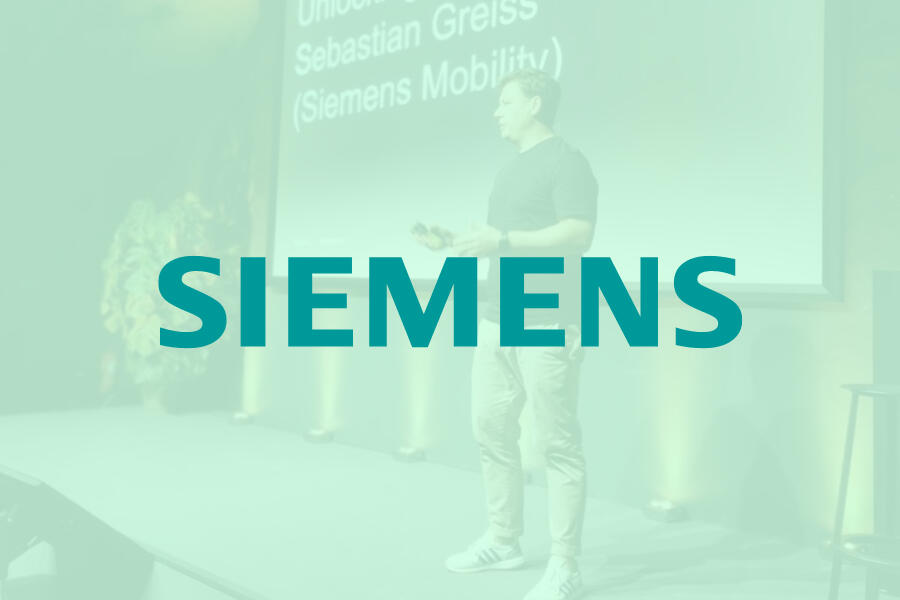 Siemens
Developed the event strategy and speaker program of StationX, Siemens Mobility's Venture Client. Landed 20+ speaking opportunities.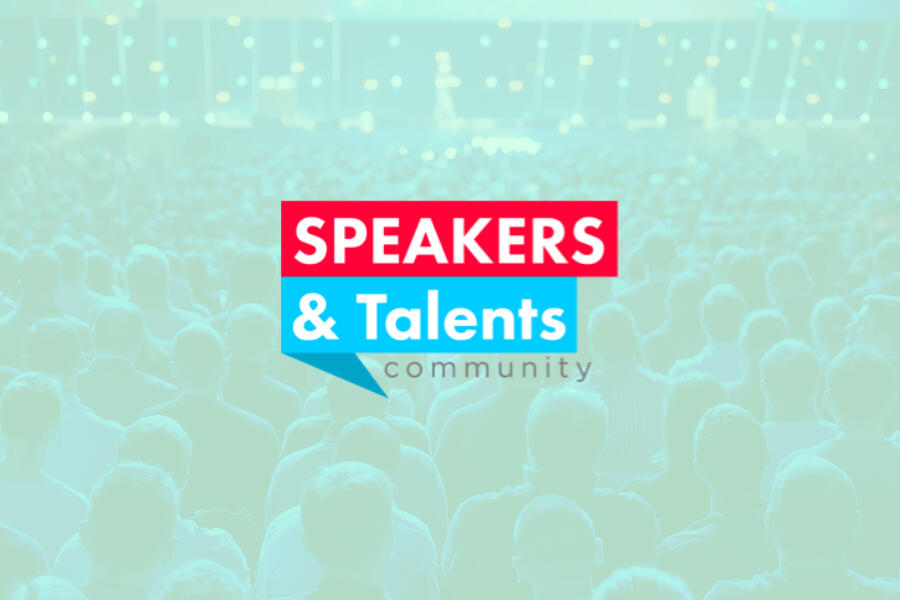 Business France
Co-designed the first Speakers & Talents Community; a service from Business France and French Tech to support entrepreneurs with speaking opportunities.
Happy customers ranging from international corporations, leading investment firms, governmental organizations and global business events.
Welcome to Startup Sesame's website (hereafter the "Website")!Please read the following Terms and Conditions of Use before using this Website. Because the Terms and Conditions of Use may change from time to time at our sole discretion, we recommend that you check for updates, modifications or revisions periodically, as you will be bound by such modifications. If you do not accept and abide by these Terms and Conditions of Use, you should not use the Website. Nothing in these Terms and Conditions of Use shall be deemed to confer any third-party rights or benefits.
1. LEGAL TERMS
The Website is fully and exclusively owned by STARTUP SESAME SAS, a French société par actions simplifiée (simplified limited company) with share capital of €1.000, whose registered office is located at 18 rue de la Jonquière 75017 Paris, France, and which is registered with the Paris Trade and Companies Register under number 828 539 197, (collectively, "Startup Sesame SAS", "Startup Sesame", "we" or "us"). The Website is hosted by Gandi SAS, a French company having its registered office at 63-65 boulevard Masséna Paris (75013) FRANCE and whose phone number is the following: +33 (0) 1 70.37.76.61 .
2. ACCESS TO THE WEBSITE AND SECURITY
Access to the Website services is only allowed by the interface that is provided by Startup Sesame for use in accessing the said service. Users must be aged at least 16 years to register on the Website or subscribe to newsletters. – Note to parents: Parents should supervise the online activities of their children and we encourage them to use a parental control tool available, especially online, to help them give their children a secure environment. These tools include the ability to deter minors communicating online their name, address and other personal information without parental permission Startup Sesame reserves the right to modify or discontinue, temporarily or permanently, part or all of the services. Such changes shall be posted on the Website itself, no specific prior notice being imposed onStartup Sesame. You shall have continuous and uninterrupted access to the Website, save in the event of force majeure or events beyond Startup Sesame's control and subject to any technical faults or work, maintenance or upgrades required for the smooth running of the Website.
3. CONTENT OF THE WEBSITE AND USE OF THE CONTENT
The content of the Website and in particular, without limitation, the architecture and the data of any kind whatsoever and in particular, texts, illustrations, figures, graphics, icons, images, logos, website design, photos, maps, music, video recordings, software, trademarks, trade names, databases (hereinafter the "Content") are protected by authors' rights, trade mark law and any and all other intellectual property rights and are the property of Startup Sesame or the third parties that authorised it to exploit them. By using the Website, you represent and warrant: Not to reproduce all or part of the Website on any other website whatsoever and/or on any company in-house network. Not to reproduce, extract, summarise, modify, translate, alter or distribute to third parties the Content and in particular the databases, whether in whole or in part, without Startup Sesame's prior express consent. Any other form of reproduction or display of the Content and in particular database, logos or trademarks without Startup Sesame's prior express consent, shall, in particular, constitute an act of infringement or of unfair competition, as the case may be, and will be sanctioned accordingly.
4. LIABILITY
You assume full liability for non compliance with the present Terms and Conditions of Use. Startup Sesame shall not be liable for any direct, indirect, incidental, special, consequential or exemplary damages, including but not limited to loss of profits, goodwill, data, resulting, inter alia, from (i) the use or inability to use the Website; (ii) the unauthorised access to or alteration of your transmissions or data; (iii) statements or conduct of yourself, other Participants and/or third parties in the course of accessing or using the services; interruptions of and difficulties in the operation of the services. Startup Sesame is watchful regarding the correct functioning of the Website and their peaceful use, but Startup Sesame does not warrant their functioning without interruption or available error-free information and does not make any statement and warranty as for the content of the Website, especially concerning the data uploaded directly or indirectly by the Participants. You hereby hold harmless and indemnify and will at any time hold harmless and keep Startup Sesame, any of its officers, directors, owners, employees, agents as well as its information providers, affiliates, partners, other Participants and licensors fully and effectively indemnified from and against all actions, proceedings, claims, damages, costs and losses, liability, legal costs (including attorneys' fees), expenses whatsoever made against or incurred by any connection to and use of the Website and in consequence of any breach or non-performance of any of the representations, warranties or covenants contained in these Terms and Conditions of Use, notably a violation of rights of Startup Sesame or any third person or entity, including but not limited to copyright infringement, trademark infringement, or any damage or infringement in link with your connection to and/or use of and/or accessibility to the Website. Startup Sesame reserves the right, in case of its involvement in any matter for which it is sued due to a violation of rights caused by yourself as stated here-above, to assume its exclusive defence and control of the matter, at your own expense, and you agree to co-operate with our defence of these claims.
5. LINKS
5.1 Links to Website
Startup Sesame's prior express written consent is required for a link to the Website from another website. This consent may be withdrawn at any time, with no requirement to give any reasons for its decision to withdraw its consent.5.2 Link from the Website to other websites
The Website offers links to numerous other websites managed by other companies for convenience or information purposes only. Startup Sesame may not be held liable as regards the content, products, services, advertising, cookies, computer code, or any other elements of these websites as well as for any damage or losses consecutive or in connection with the use of information, services or data available on these websites. These websites are separate and independent from the Website and do not constitute in any way an endorsement or validation of Startup Sesame to their content. Startup Sesame is not responsible of the collection and use of your personal data by those websites.
6. PRIVACY AND COOKIES POLICY
Startup Sesame respects the privacy of every individual who visits the Website and hereby informs you on the terms and conditions under which data that we collect from you on the Website will be used, shared and otherwise treated. This Privacy and Cookies Policy will also instruct you on how you can verify the accuracy, and control certain uses, of the information you provide to us on the Websites. Startup Sesame abides by the constraining French and European rules in terms of protection of personal data and privacy. Personal data processing carried out by Startup Sesame in the framework of the Website has been notified to the French Data Protection Authority, the CNIL (www.cnil.fr).6.1 Collection and use of your personal data
Users are informed that their personal data, i.e. all information requested of them, in particular at the time they register for a newsletter or a tradeshow, and that enables them to be (directly or indirectly) identified (such as their surname, first name, position, email address, telephone and fax numbers and photographs) is indispensable. For these purposes, personal data is processed electronically, and such processing is reported to the French National Data Protection Authority (Commission Nationale Informatique et Libertés or CNIL). For the purposes of fulfilling your request, all or some of this personal data may be transmitted anywhere in the world, including at times to countries that may not necessarily guarantee a level of data protection equivalent to that guaranteed by the French Act of 6 January 1978 on Data Processing, Data files and Individual Liberties, as amended. This personal data may be: Communicated to third parties that have entered into contracts with Startup Sesame, in particular Startup Sesame's representatives, service providers and partners, which may be located anywhere in the world. Used on all distribution and promotional media in connection with the relevant tradeshow, including over the internet.6.2 Your rights
In accordance with the French Act of 6 January 1978 on Data Processing, Data files and Individual Liberties, as amended, Participants may exercise their right to access, correct and oppose the use of their personal data by writing to the following email address: info@startupsesame.com. Please also note that once we receive your request, it may take up to 3 weeks to become effective. In accordance with the provisions of the French law 2004-575 dated June 21st, 2004 related to "Trusting Digital Economy", you have the right to opt out of receiving future marketing communication from Startup Sesame through use of your electronic contact details.6.3 Use of Cookies
What are "cookies"? "Cookies" (also known as HTTP cookies, web cookies or browser cookies) are small pieces of data, which are stored as text files on your computer, whenever you visit certain websites. Their typical purpose is to help sites remember particular actions you may have done there in the past. For example, cookies may track when you have logged into a website, visited certain pages or clicked certain buttons. For more information on cookies and configuration of your web browser, you may visit the French data protection authority website at: www.cnil.fr. The Website uses cookies to improve your user experience and even essential for certain features of a website. For example, we use cookies to: Remember when you have logged into a website. Track your usage of a website, via Google Analytics©.ARE COOKIES HARMFUL? Cookies cannot harm you or your computer. They cannot contain viruses, cannot install harmful software and cannot damage your computer in any way. Although Startup Sesame uses cookies to gather encrypted information to improve your user experience, this information is never personally identifiable. We do not use cookies to store any sensitive information, such as name, address or contact details. Despite this, if you do wish to disable or remove cookies, please see the "Help" section of your browser or mobile device. Each browser or device handles the management of cookies differently, so you will need to refer to your appropriate "Help" documentation. However, as mentioned, please be aware that cookies are essential for certain features of the Website to work properly.WHY ARE WE TELLING YOU THIS? The information provided here on the use of cookies on the Website demonstrates our compliance with recent cookie legislation. We also want you, as a valued Website user, to fully understand your privacy, how cookies affect you and to be entirely comfortable with your website experience. We trust that this information eases any concerns you may have had about your privacy and safety with cookies. BY CONTINUING TO USE OUR WEBSITE, YOU AGREE TO BE SUBJECT TO THE TERMS OF THIS COOKIES POLICY AND OUR USE OF COOKIES AS DISCLOSED IN THIS POLICY. The Website is regularly monitored in order to supply you with the best service and to meet your expectations. For this purpose, we consult the statistics relating to use of the Website and develop the Website on the basis of this data. User statistics are anonymous.
7. MISCELLANEOUS
If any clause is found null or invalid or may not be enforced under provisions of law or public policy, all other terms and conditions shall remain in full force and effect, and the invalid or unenforceable provision will be deemed replaced by a valid, enforceable provision that most closely matches the intent of the original provision. You agree that regardless of any statute or law to the contrary, any claim or cause of action arising out of or related to use of our Website must be filed within one (1) year after such claim or cause of action arose or be forever barred. Please note that these Terms and Conditions of Use are governed by and shall be construed in accordance with French Law. For any dispute arising in connection with the construction and/or performance hereof, and failing an amicable settlement, the parties submit to the French court of competent jurisdiction.
Startup Sesame fully complies with GDPR and has registered a Digital Privacy Officer with the French Privacy Regulation Authority – the CNIL.We collect anonymous information about your usage of the Startup Sesame App, including certain types of information from and about your device. We also collect data in order to provide you with information on our services and the services of our partners.By using our services you consent to allow us to use this data, to measure the use and performance of the Startup Sesame App.You are informed that your registration data data, in particular the information your provide to register for a newsletter or a tradeshow, and that enables them to be (directly or indirectly) identified (such as their surname, first name, position, email address, telephone and fax numbers and photographs) is necessary for us to provide you our services.For this purpose, all or some of this personal data may be transmitted to third parties that have entered into contracts with Startup Sesame, in particular Startup Sesame's representatives, service providers and partners, which may be located anywhere in the world.Any other data is only for your own use and will not be shared or sold to third parties without your explicit consent. You can contact us at any time by email to access, modify or erase your data. You can also contact your local Privacy Regulation Authority, or the French CNIL.